Image Collection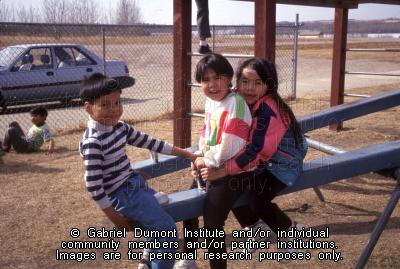 The Gabriel Dumont Institute has an extensive image collection, which has been built over the length of our 40-year plus corporate history and includes thousands of images, relating to our institutional history as well as our role as a keeper of Métis history and culture. The Institute has worked hard to earn the trust of the Métis community. As a result, many Métis community members have donated hundreds of images relating to their families and communities, which we hold in trust on behalf of them and the Métis Nation. Thousands of images from the Gabriel Dumont Institute Image Collection appear on The Virtual Museum of Métis History and Culture.
Please be advised that the Gabriel Dumont Institute has included these images on this website for reference purposes only. The Institute shall not grant copyright permission to use any of the images on this website by any outside party for any purpose.
This website also contains a selection of Métis-specific photographs held by the Provincial Archives of Saskatchewan as well as Métis- and First Nations-focused images that are part of the collections of the Saskatchewan History and Folklore Society. For images that are part of the permanent collections of the Provincial Archives of Saskatchewan and the Saskatchewan History Folklore Society, please contact these institutions to obtain copies of these images as well as copyright permission.